All training is via Zoom or online training: Contact 

andyd@graffhamconsulting.com

 to book your one-to-one or small group DSL Level 3 Zoom or Safeguarding Levels 1,2.

Online DSL Level 3: Have you had your two year DSL Level 3 re-training? Book it up now whilst slots last. Please go to our online site: 

GraffhamGlobal.com

 Also available: Safeguarding levels 1,2, Safer Recruitment and Prevent
Training Course List 2014

Child Protection Training Courses
Public Courses, School INSET, In-house Courses

POVA and Safety


Safeguarding and Protection of Vulnerable Adults
Personal safety for key workers
Management and Leadership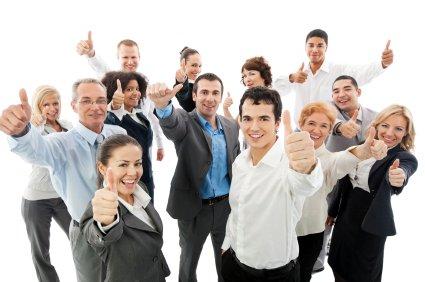 Appraisals
Creating competency frameworks
Dealing with disciplinary and grievance matters
Directors' development programme
First line supervision
High-performing teams – theory into practice
How to create – and stick to - budgets
How to build a high-performing team for managers and supervisors
HR management for non-HR managers
Introduction to management
Leadership development programme
Management development programme
Management masterclass
Planning skills
Project management
Resource management
Success and underperformance
Team leadership
Thought leadership
Soft Skills

Assertiveness and confidence
Basic public speaking
Become your own Life Coach
Coaching skills for supervisors and managers
Communication skills
Creating and maintaining appropriate boundaries
Problem solving
Negotiation and influencing
Teambuilding day for staff
Timekeeping
Train the Trainer
Professional Effectiveness

Action planning
Customer care and confidence
Customer service and complaints
Dealing with challenging behaviour
Managing your manager
Motivation skills
Personal and professional effectiveness
Report writing
Time management
Working Environment

Basic risk assessment
Discrimination and how to avoid it
Drugs and alcohol awareness
Equal opportunities overview
Policy writing
Stress in the Workplace
Understanding the Equality Act 2010
Other topics can be developed and delivered according to clients' needs
---
Graffham Consulting Ltd Client Testimonials

Royal Ballet School
'The trainer was brilliant, I learnt everything I needed to know. I found the day interesting, informative, and very enjoyable. The course surpassed my expectations, I learnt to be more aware and thorough, and to know my responsibilities. The course was definitely value for money.'

BBC Clubs
'The trainer was excellent, great communication, knowledge, and explained every detail. The sessions included a lot of useful explanations of issues and topics. The course very much met my expectations, very much value for money.'

Braeside School
'The trainer was excellent and I learnt good practical advice on how to proceed. The sessions were very useful and this Child Protection course will enable me to take up my role in September. The course was value for money.'
BBC
'The sessions were very good. The trainer was informative and there was a strong interaction with the students. The venue, refreshments and food were very good and the course was value for money.'

London Independent Hospital 
'The course more than met my expectations, to gain more understanding of the whole realm of child protection. I learnt loads. The sessions were very useful, the trainer was really good and I loved the interaction'

Glenarm College
'The trainer was excellent, I can't wait to do level 2. All the sessions were useful and I learnt more about Child Protection issues and how to deal with them. The course was value for money.'

Pavilion Nursery
'Excellent Trainer. I really did get a lot out of this.'

Ask a question or post a comment
Do you have a question about this or a comment? Share it!
Community Discussion
Disclaimer: Whilst we endeavour to ensure that the information contained in this Graffham Consulting Ltd webpage / article is accurate, the material is of a general nature and not intended to be a substitute for specialist advice. Therefore, we cannot guarantee that the content of the webpage / article or learning points will be suitable to your circumstances or adequate to meet your particular requirements. Accordingly, we will not be liable for any losses or damages that may arise from the use of learning points from this webpage / article or associated material.

Cookies help us deliver our services.
By using our services, you agree to our use of cookies. Learn more

Cookie Policy explains what cookies are, which ones we use on this site and how you can manage or delete them
Privacy Policy | Disclaimer | Terms and Conditions

Illustrations on this website are provided under licence by iStockphoto

UK Office: 01992 787242
Email: Office@graffhamconsulting.com
Graffham Global is a trading name of Graffham Consulting Ltd™
Copyright (c) 2005-19 by Graffham Consulting Ltd - All rights reserved
Company No. 06466057   VAT No. 926 801 127