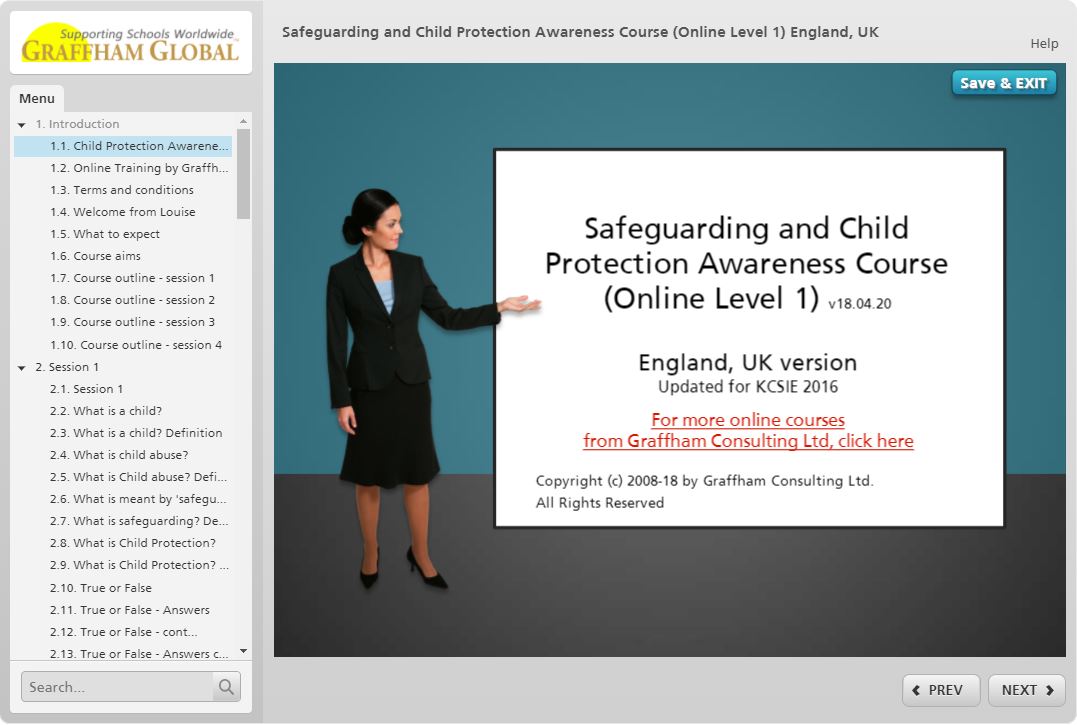 This online course gives you the basics of Safeguarding and Child Protection and is for those who come into contact with children through their organisation or workplace.
CPD Certificate issued. Course length: Approximately one and ahalf hours
Course Aim
To enable you to:
Be aware about possible child abuse in different forms
Recognise and respond to concerns about a child
Take appropriate action
To understand normal child development
Maintain a focus on the child
Course Outline
Session 1 of 4
What is safeguarding and child protection?
Definitions
Types of abuse and maltreatment
Child protection activity around us
Why is child protection important?
Session 2 of 4
Normal child development
Disclosing
Finding out: concerns about a child
Responding appropriately
How do you feel?
Session 3 of 4
Protecting children - your role
What safeguards are in place?
Safeguarding yourself and other adults
Working with others
Session 4 of 4
Case studies
Final thoughts and goals
Useful books, links and contacts
£36 (inc VAT) per person